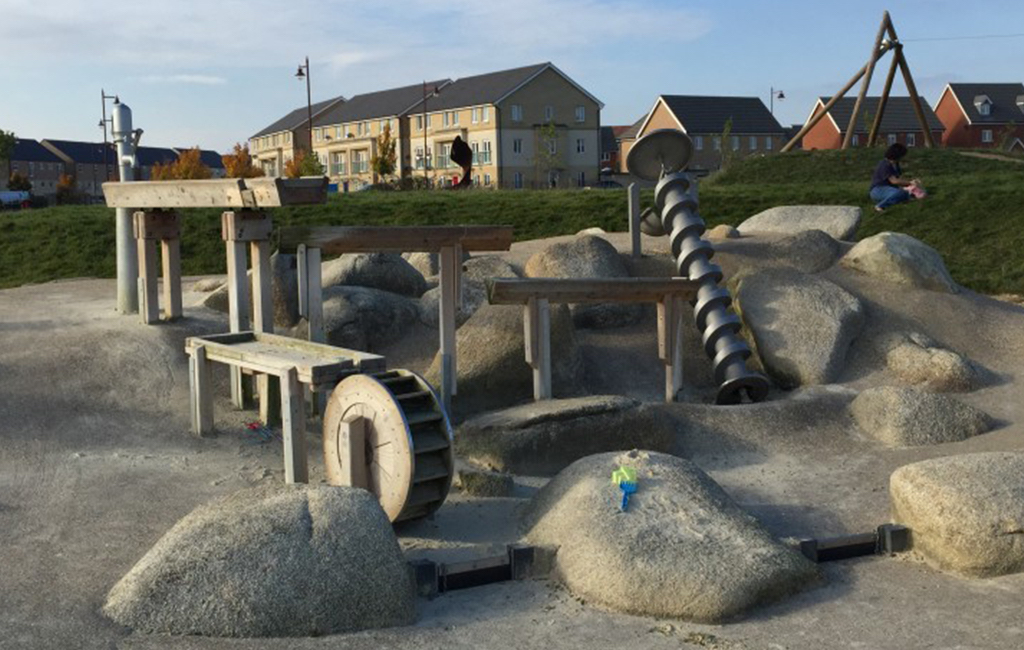 Project Brief
In 2014 we submitted our tender and bid for the extension of Upper Cambourne's Big Leap play area.
The extension was a concrete wet play area with a sand area, Archimedes screw and various sluices for children to move water around the play area.
Fresh water is used so there are no nasty chemicals to harm users or the environment, this also eliminates the requirement for water filtration systems which require maintenance and are costly to install and run.
The project started in the winter of 2014 and opened to the public in May 2015.
Details
Client: MCA Developments
Architect: Randall Thorp
Contract Period: 2014-2016
Interested in working with us? Get in touch!
Find Us: 3 High Street Tuddenham IP28 6SQ
Mail: enquiries@tilbrooks.co.uk
About Us
Established in 1954, Tilbrooks Landscape are the South East's premier landscape company covering from Lincolnshire to the Isle of Wight including Reading, Oxford & London.